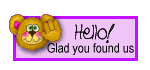 Welcome to Shekinah Kennel!
Home of quality Bichon Frise, Shih Tzu and Maltese puppies, raised in a loving, and healthy environment. One that includes good vet care, and lots of contact with adults and children. We take pride in being a dog breeder, and enjoy supplying quality puppies to companion homes.

My name is Kathy, and my husband is Robert. We are the primary care givers of these wonderful bundles of love! We are not just another "dog breeder place" We love what we do here as dog breeders,and prefer the title of care givers, because beside the obviouse work of breeding dogs, we truly care for them and about them.

We live here in the beautiful Ozark Mountains on our farm of 55 acres. Among peaceful surroundings of creeks, and ponds, and natural wildlife, as well as our favorite farm animals of horses, chickens, ducks, and rabbits, and naturally man's best friend.....our Bichon, Shih Tzu, and Maltese dogs!

We strive to breed our Bichon, Shih Tzu, and Maltese dogs, to produce puppies as close to AKC standards as possible. We raise Bichon Frise, Shih Tzu, and Maltese puppies for loving companion homes. We do not charge "Show Quality" prices, although some of our puppies have been bought as show prospects, we do not guarantee show quality, but we do guarantee SOUND, HEALTHY, HAPPY, and SOCIALIZED Bichon, Shih Tzu, and Maltese puppies for loving homes.

Our Bichon, Shih Tzu, and Maltese puppies receive their first vaccination at 5 weeks old, and there after every 2 weeks till they are delivered to their new home. They are started on de-worming at 3 weeks of age. We recommend the vaccination to be continued till they are 14 weeks old.
We also supply each new puppy with a sample bag of Puppy Eukanuba, which is the brand of puppy food our puppies have been started on. Along with the food comes a booklet full of interesting information, such as training, and traveling, grooming, and feeding tips. There are coupons for more Puppy Eukanuba. Another good thing about receiving a pound of Puppy Eukanuba, is that it will make your puppy's transformation from our place to your place easier. Less stress, because he/she recognizes the food. There is also enough of the sample that if you choose to change the food, you can do so gradually.


Just on a personal note. Shekinah is Hebrew for "God's Glory". We named our kennel this because we feel God GAVE us this business, and we strive to honor Him in it, and give Him ALL the glory.
We hope you enjoy your visit of our site.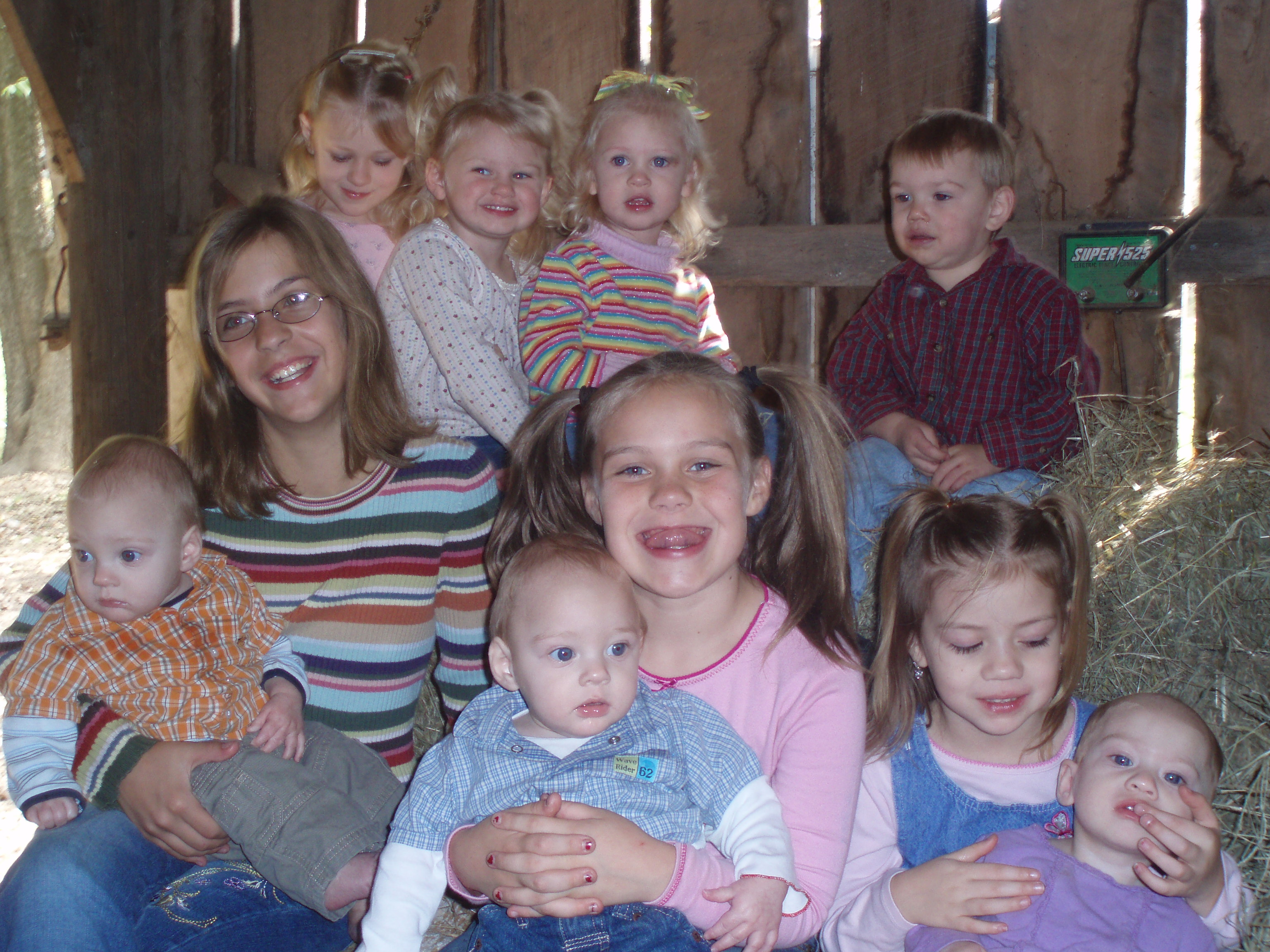 Well, finally I have updated my picture! Look at how they have grown, and notice the twin boys in the front! God sometimes has a sense of humor too. As a young girl I prayed to be surrounded by boys.....my husband and I raised 4 boys and 1 girl. When I was having all the boys, I prayed for God to please send me a girl.....OH, talk about answered prayer! The kids are from left to right,back to front-- 11years,holding 1 twin 6 months, 9years holding the other twin 6 months, 4 years holding her sister of 8 months, 4 years, 3 years, and 2years and the boy is 18 months. They all love to help Grandma in the kennel, do you suppose any of them will choose to become dog breeders?
Hey! Think this fish below might be a trophy fish one day?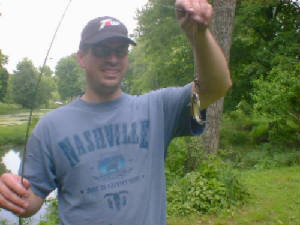 HEALTH GUARANTEE
The following is a sample of the guarantee you will receive with each puppy.

The puppy you have selected, is guaranteed to be healthy at the time of purchase. In order to keep this guarantee in force, you must take the puppy to a licensed veterinarian of your choice, within 24 hours from the date of purchase, or delivery to you. If the puppy is found to be of life-threatening poor health, you must bring the puppy back to the breeder immediately for a complete refund. If, you wait longer than the 24 hours, and find the puppy to be of poor health, you must still bring, or send the puppy back for a replacement. The replacement puppy, must be of the same sex, and the same value, unless other arrangements are agreeable with both the breeder, and the purchaser.
The puppy is further guaranteed against any communicable diseases within 10 days of the delivery to you date, and for (1) one year against birth defects.
NO VETERINARIAN BILLS WILL BE PAID BY US, THE BREEDER.
Also be sure to check out what puppies I have available. Look on Our Nursery page to see the puppies that are for sale.
Temperment of the Dog Breeder: They are gentle mannered, very sensitive, playful, affectionate, trusting, and trustworthy. A cheerful attitude is the hallmark of this person and one should settle for nothing less. They also have gone to the "dogs", and sometimes do "bark" their heads off, but most of the time their " bark" is much worse than their "bite"!